We bring the
Florida Lifestyle
home.
HOW WE WORK
We are a team of Outdoor Living Artisans working together, with you, to
turn your ideas into an reality.
We start by figuring out the best way to bring your ideas to life in the most creative, logical way possible.
We'll help map your projects journey from creation to completion, through creative ideas, research and collaboration.
Our designs are pristine and elaborate. We work with every kind of budget with the same amount of effort.
Each design is customized for your individual home and style. We have designed and constructed over 400 projects from fireplaces, to tiki bars, to outdoor kitchens. If it is outdoors we can design it.
Outdoor Living is your single contact for all design, construction, electrical, and plumbing needs when building your outdoor space.
Outdoor Living is a fully licensed and insured State Licensed Residential Contractor (CRC1328688).
Once the project is completed the fun begins. We will educate you on how to use and maintain your new outdoor living kitchen.
We stand by our work. If you ever need an item fixed or replaced we are here for you. Customer service is our number #1 priority.
---
Meet our team
We are a team of creative professionals working together, with you, to
turn your ideas into an reality.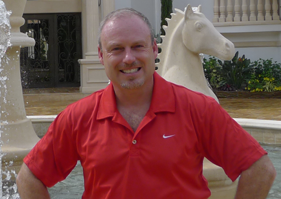 Kevin Keene
President & Contractor
Kevin brings a unique perspective and experience to his designs and projects. In addition to over 25 Years construction experience, Kevin has extensive business experience through 15 years of corporate business development with companies such as AT&T. Including managing over $500M in annual revenue. Additionally, Kevin having lived in England, Spain, France and throughout the United States brings a unique global understanding and cretivity to his projects. Commited to "Doing it right", Kevin drives the corporate philosophy of doing all projects with a commitment to quality.
Licensed Residential Contractor CRC1328688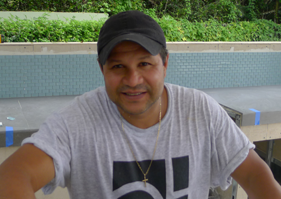 Ronaldo Sousa
Director of Operations
Ronaldo has Over 20 Years construction experience including over 15 years custom finishing work with cabinetry, tile and masonry projects. He brings and international perspective and has worked in prestigious homes in Martha's Vinyard and through out Florida. He brings an unprecedented attention to detail to all our projects.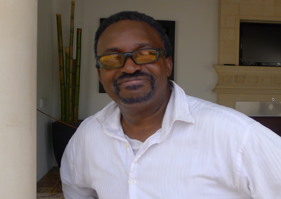 Andrae Faulkner
Architect-Engineer
Andrae is a fully licensed Architect / Engineer (Licensed AR14988) that brings creativity and cost effective solutions accomplished through 30 years of diverse experience and is a graduate University of Michigan. He is a valued member of the team because he offers clients one stop shopping for design and construction documents and supervision. Andrae has resided in NY, Washington, DC, London, UK Bonn, Germany and Paris, France and constantly brings his global experience to provide and creative and functional project solutions. Andrae also has experience with eco friendly designs and materials that Outdoor Living implements at every opportunity.
---
We'd love to hear from you.